Residency Match Day can close a door for medical students.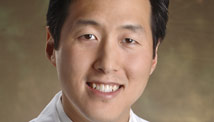 Read Anthony Youn MD's article on CNN here
I met Sam* in the OR a few years ago. A polite surgical technician in his early 30s, we'd often chat after work.

Sam obtained his medical degree from a school in Eastern Europe prior to immigrating to the United States. Now he spends his days cleaning surgical instruments and his nights working in a restaurant.

"Someday I'll be a surgeon, just like you," he says to me.

How did this happen? Sam had a bad Match Day.

Medical training in the U.S. involves four years of medical school followed by 3 to 6 years of residency training. International graduates must also attend residency in the U.S. if they wish to practice here.

On Match Day, graduating medical students learn which residency program they'll be joining. Residency determines a physician's field of medicine. For a young doctor to become a pediatrician, for example, he or she must complete a pediatric residency.

This year Match Day occurs today, March 16.

According to the NRMP, last year 971 graduates of U.S. medical schools were shut out, accounting for 5.9% of U.S. grads. Graduates of international medical schools fared even worse - less than 50% of them obtained a residency.

That means more than 7,000 doctors were left with a diploma that said "M.D." but no guarantee they would be able to use it.

This situation is only going to worsen. Due to the pending doctor shortage, the Association of American Medical Colleges (AAMC) has called for a 30% increase in medical school enrollment, or 5,000 more doctors each year. College universities have responded to this demand, with 18 new medical schools currently in the process of opening.

The increase in the number of medical students would lead to an increase in residency positions as well, right?

Wrong.

Since 2001, the number of first year residency positions has increased by 3,000, compared to a whopping increase of 6,500 applicants. The slow growth in residency positions is likely due to a 15 year freeze in Medicare support. The current federal budget problems make lifting the freeze unlikely in the near future.